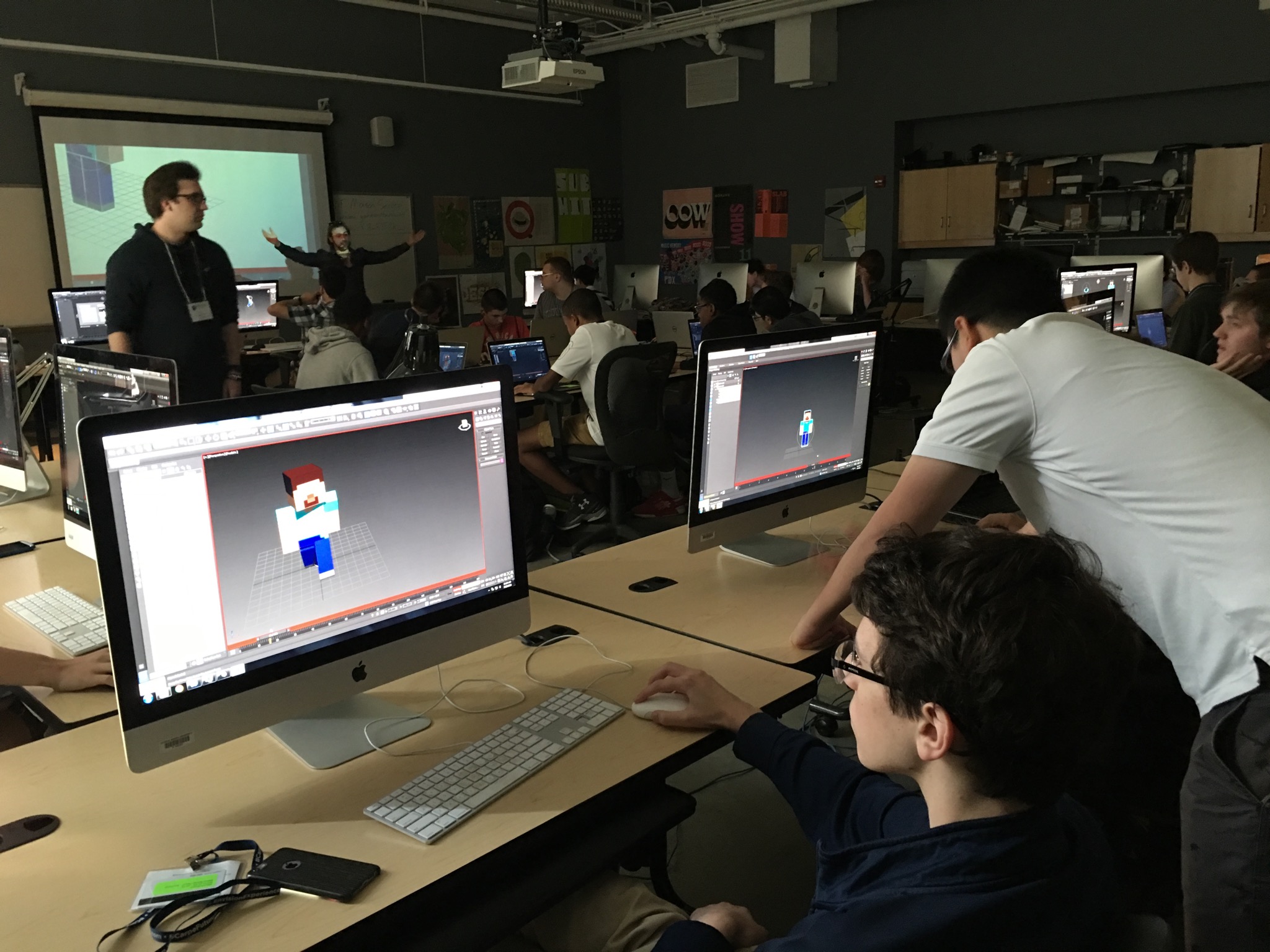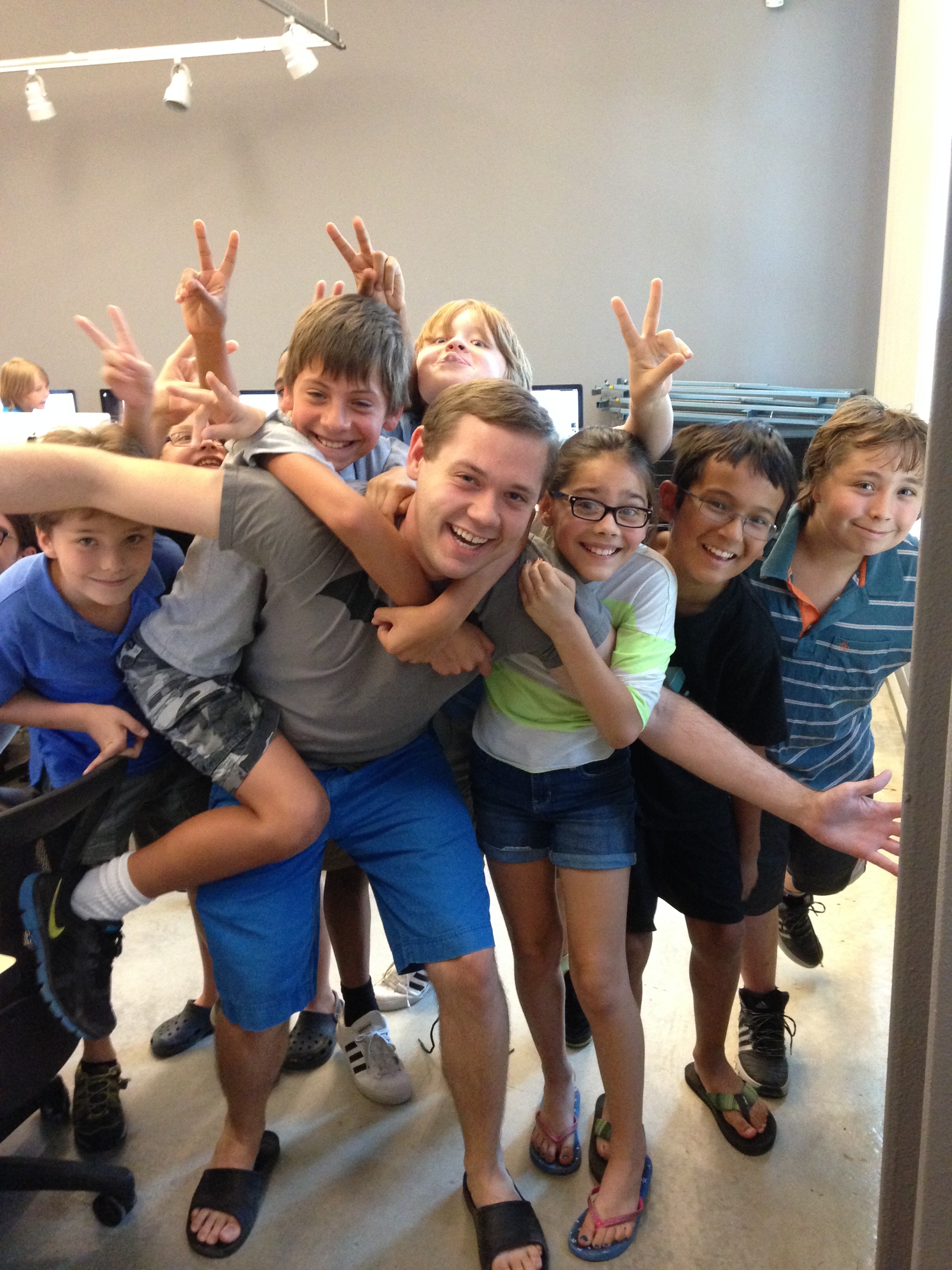 WHO WE ARE
MGTA is the Community Outreach Youth Program for the University's Virginia Serious Game Institute (VSGI) and the Mason Computer Game Design Program.  Courses are developed and taught by Mason faculty, who are assisted by advanced Game Design and Computer Science university students – many of whom have start up companies of their own at VSGI, serving as mentors to the next wave of tech entrepreneurs.
MGTA offers age appropriate courses for students, ages 9-18, teacher training workshops, and an Executive Education Certificate program.
THE STUDENT EXPERIENCE
For students ages 9-18:  MGTA is one of the fastest growing and most transformational enrichment programs in the region today, integrating all of the STEM core competencies in a challenging, fun, and engaging way.  This program combines both the sciences and the arts, with creative & critical thinking and problem solving skills.
For students of all ages: Problem solving, critical thinking, entrepreneurship, and effective communication and collaboration skills – vital 21st century skills – are acquired by active learning class projects, both individually and in teams. Each of our game design and programming courses concludes with a 'deliverable' for students to share, show, and play for their family and friends. Whatever their experience level, students will be guided and challenged by our team of teachers, and they will be encouraged to discover and explore their most innovative ideas and concepts.
WHAT WE DO
Fall & Spring Classes – The MGTA Prep Program offers weekend age-appropriate programs for students ages 9-18 on the Mason Fairfax Campus during the academic school year. We offer customized, personalized instruction so students can learn at their own pace, and our classes maintain small student teacher ratios, so every student can be challenged.
See Fall Classes
See Spring Classes
MGTA Prep Summer Programs – MGTA offers a robust schedule of one-week to two-week programs throughout the summer, for ages 9-18, in Fairfax, Prince William, and Loudoun.
See Summer Programs
MGTA Honor's Program: Envision Game & Technology Academy – MGTA, in partnership with the Envision, also hosts the Game & Technology Academy, as part of our Honors Program for High School and Middle School students. For our middle school and high school honors program, we are proud to partner with Envision, to be able to expand our innovative curricula to students from all over the United States. Learn more about this partnership: http://www.envisionexperience.com/explore-our-programs/game-and-technology-academy-main
See Honors Program for High School Students
See Honors Program for Middle School Students
MGTA Virtual Academy –  Students can also take live, streaming classes from anywhere, through Scriyb, the revolutionary cloud-based mobile education platform created at the Virginia Serious Game Institute.
See Virtual Academy Programs
MGTA Lorton – For students ages 6-8, we offer classes at the Lorton Workhouse Arts Center
Learn More about the Lorton Workhouse Arts Center
MGTA Faculty
MGTA courses are developed and taught by Mason faculty, who are assisted by advanced Game Design and Computer Science university students.  All of our teachers are entrepreneurs, with a great deal of game design or programming experience.  They have all worked on professional projects, many at the Virginia Serious Game Institute, and they enjoy mentoring students and sharing their professional work!
See MGTA Faculty List and Bios

MGTA Founding Director: Vera Lichtenberg
Contact: vlichten@gmu.edu