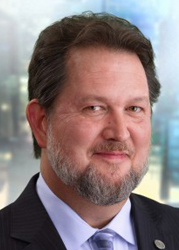 Scott Martin
Founding Director Computer Game Design Program & Virginia Serious Game Institute (VSGI), Associate Professor, CVPA Visiting Fellow, SGI/University of Conventry, UK Editor-in-Chief, Journal of Computer Games and Communication
2020 Art and Design Building MSN: 1C3
Email: smartin4@gmu.edu
Phone: 703-993-4574
Dr. Scott M. Martin is an inventor, mentor, educator, entrepreneur, intrepreneur, and is currently Founding Director of the Computer Game Design Program, and the Virginia Serious Game Institute (VSGI) at George Mason University in Fairfax, Virginia, U.S.A. In the last 30 years, Dr. Martin has taught courses in business entrepreneurship and management, art philosophy, theory, and criticism, music composition, acoustics, physics, and political theory. Dr. Martin received his B.M. (1988) and M.M. (1989) from Johns Hopkins University, with additional studies in Audio and Electrical Engineering. He received his Doctorate from the University of Maryland, College Park in 2000. In addition, Dr. Martin has founded multiple businesses, institutes, academics programs, research centers, schools, and colleges, and he holds several patent inventions in educational pedagogy and learning sciences. Dr. Martin and is the Founder and Chairman of PSTH LLC, a business consultancy, and Scriyb LLC, a machine-learning/AI education company.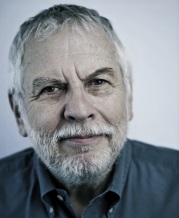 Nolan Bushnell
Game Pioneer in Residence
Founded both Atari, Inc. and the Chuck E. Cheese's Pizza-Time Theaters chain. Bushnell has been inducted into the Video Game Hall of Fame and the Consumer Electronics Association Hall of Fame, received the BAFTA Fellowship and the Nations Restaurant News "Innovator of the Year" award, and was named one of Newsweek's "50 Men Who Changed America." Bushnell has started more than twenty companies and is one of the founding fathers of the video game industry.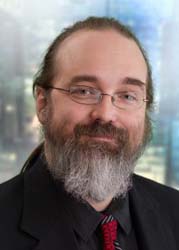 James Casey
VSGI Assistant Director, and Assistant Professor Computer Game Design
Mason Enterprise Hall 10890
George Mason Circle Bull Run Hall,
Room 147 Manassas, VA 20110
Email: jcasey9@gmu.edu
James has over 12 years of experience developing video games. He has extensive knowledge in the production and live management of games working on titles from Mythic Entertainment, Bioware, EA, and EA Mobile. James worked in a number of roles including customer service, design, content lead, and producer. The majority of his tenure in the industry was in the producer role with production experience on Live and in-development titles. His portfolio of work includes such PC titles as Dark Age of Camelot, Ultima Online, Imperator Online, Warhammer Online: Age of Chaos, Warhammer Online: Wrath of Heroes as well as the mobile titles Ultima Forever and Dungeon Keeper. As well, James worked on a number of prototype projects and co-development titles for the studio and helped to lead the transition to mobile for the studio. He's earned his Master and Bachelor degrees in Business Administration as well as a creative writing minor.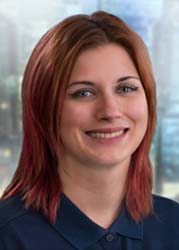 Stephanie Kane
Administrative Assistant Computer Game Design
2001 Art and Design Building, Fairfax MSN: 1C3 147 Bull Run Hall, Prince William
Email: skane5@gmu.edu
Phone: 703-993-7033
Stephanie Kane, Administrative Assistant, Operations and Finance at SGI, started at George Mason University as a Student Instructor in the Student Technology and Resource Labs. She began as a full time staff member three years ago in the Dean's Office, College of Humanities and Social Sciences. Stephanie earned a Bachelor of Arts in History in 2008, focusing on the Cold War, and is currently earning her Master of Arts in European History with a concentration in New Media and Technology; she plans on studying the symbolism and visual choices in historical video games.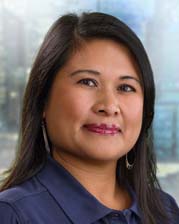 Rizza L Villacorte
Client Services Coordinator
10900 University Blvd, Bull Run Hall, Suite 147, Manassas, VA 20110
Email: rvillac2@gmu.edu
Phone: 703-993-9415
Rizza Villacorte is the Client Services Coordinator for VSGI. She started at GMU at the Mason Enterprise Center which is also a small business incubator so it was a natural transition to her current role. She received her Bachelor's Degree in Operations Management and Information Systems from Northern Illinois University and worked as a Project Manager at United Airlines and Alexian Health Systems – both based in the Chicagoland area. She is also one of the organizers of 1 Million Cups Prince William, an all-volunteer national program designed to educate, engage, and connect entrepreneurs.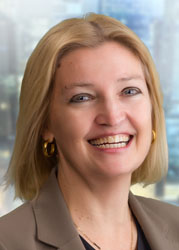 Vera Lichtenberg
Founding Director, Mason Game & Technology Academ
10900 University Blvd, Bull Run Hall, Suite 147, Manassas, VA 20110
Email: vlichten@gmu.edu
Phone: 703-285-9952
Vera Lichtenberg is the co-founder and Director of the Mason Game and Technology Academy (MGTA). She works closely with Mason Game Design Program faculty to develop courses and curriculum for K-12 students, community programs, and industry professionals.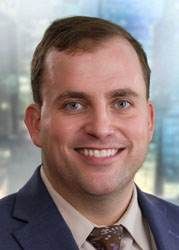 Seth Hudson
Assistant Professor Computer Game Design
2020 Art and Design Building MSN: 1C3
Email: shudson3@gmu.edu
Phone: 703-993-6037
Seth Andrew Hudson serves George Mason University as Assistant Professor of Game Writing in the Computer Game Design program.. He teaches Story Design for Computer Games, Critical Studies, and the History of Computer Games. Most recently, Hudson's work has focused on international humanitarian law in games; presenting "IHL on the Virtual Battlefield" at the 2015 American Society of International Law Conference, and "Gaming the Laws of War: Can Real Consequences Mean Real Fun?" at GDC 2015. Hudson's continuing interests lie in narrative, critical theory, the teaching of writing, and research to improve teacher practice in higher education—all in relation to the emerging field of game studies and game design.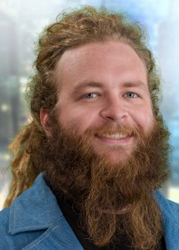 Matt Nolan
Assistant Professor of Game Music and Sound Design
2023 Art and Design Building MSN: 1C3
Email: mnolan4@gmu.edu
Phone: 703-993-9591
Matt Nolan, Adjunct Faculty and Technical Director as Administrative Faculty for the Computer Game Design Program, has 7 years experience developing and designing interactive computer systems using game engines and gaming theories. As a specialist in digital audio and programming for interactivity, Nolan has given national lectures and presentations on interactive controller systems for game systems and has been the lead designer on multiple game-related software applications. He earned a Bachelor of Music with a concentration in Music Synthesis from Berklee College of Music in Boston, Massachusetts and is currently pursuing a Masters degree in Music Composition at GMU.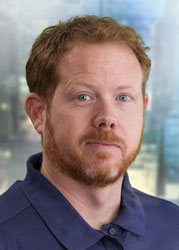 Chris Wren
Assistant Professor Computer Game Design
2021 Art and Design Building MSN: 1C3
Email: wwren@gmu.edu
Phone: 703-993-8935
Professor Wren is the instructor for basic game design and studio courses; he earned a BA in Cognitive Psychology from the University of San Francisco and is currently pursuing an advanced degree in Instructional Technology. Professor Wren has 12 years of experience as an artist and producer in the video game industry for such organizations as Spectrum Holobyte-Microprose-Hasbro Interactive, Electronic Arts/Maxis, and Namco-Bandai Games America. His portfolio of published game titles includes Falcon 4.0, The Sims product line, and Warhammer: Mark of Chaos RTS. His skills and professional expertise demonstrate knowledge of the language and structure needed to develop game ideas and the dynamics of a game development team. His expertise in the field establishes his knowledge of the theory and process of creating video game designs and working with game design tools. He understands the historical, as well as current game genres.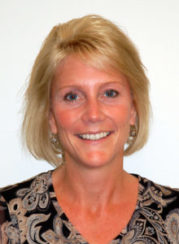 Amy Harris
Director, Corporate Outreach
Email: aharrisi@gmu.edu
Phone: 703-993-7304
Ms. Harris has over 20 years experience in Virginia Public Schools as an educator and school administrator. Her experience in public education carried her into the corporate arena implementing regional educational programs for a variety of audiences. Through her education connections, she has had the opportunity to foster relationships and forge partnerships with K12 and higher education institutions which provided her with the foundation to continue her career at Northern VA Community College where she developed and expanded a STEM outreach program, SySTEMic Solutions. This lead to the opportunity to continue her work in that field as the VA Director of STEM in the Secretary of Education's Office in Richmond, VA.
After earning her bachelor's and master's degree, she has finished the coursework for her Ph.D at George Mason University and is currently beginning research for her dissertation.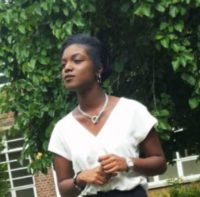 Tara Collingwoode-Williams
Visiting Research Lecturer
As one of the youngest PhD students to have ever been accepted onto the IGGI (Intelligent Games and Games Intelligence) program, Tara has specialised in immersive Virtual Reality and is fascinated by the incredible opportunities that these new technologies provide. Tara Collingwoode-Williams received a BSc in Creative Computing (1st) at Goldsmiths, University of London in 2014. She then went on to take a gap year from studying, working at Decoded, a start-up company that teaches different companies how to code. Here she worked within the product team to teach, as well as creating 3D models, creating online content for BBC and providing a prototype virtual environment for facilitating. Following this, she took part in smaller work experiences, working within the BBC(redBee) Digital team before then deciding to continue her research on her dissertation work on Interaction with Virtual Reality in 2015.