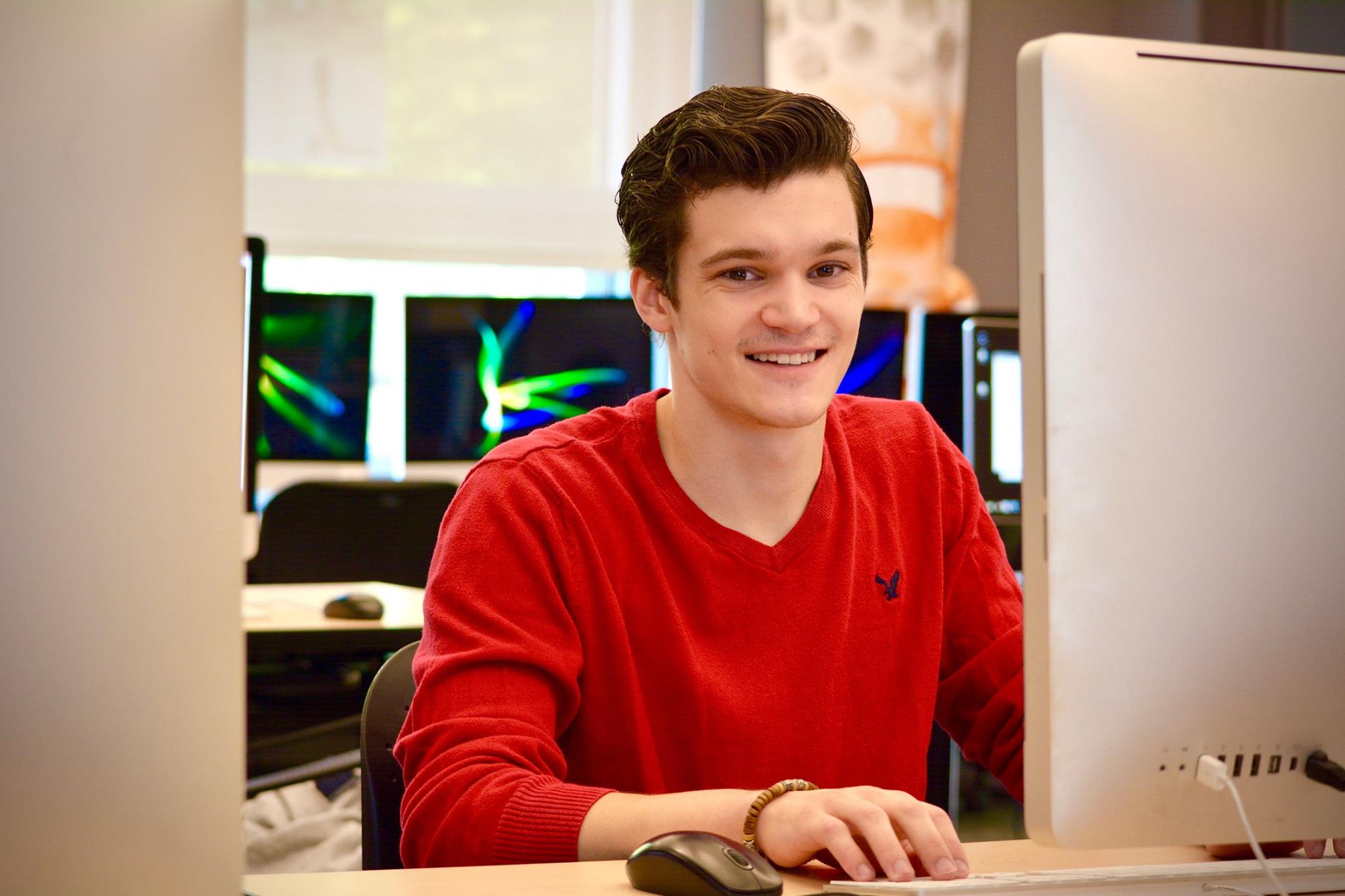 Mobile App Development: Android
Want to make your own music player, like Spotify or Apple Music, to share with friends?
This course will provide students with the basic tools for developing applications for the Android platform, the most versatile app platform, because of its flexibility and availability on both Windows and Mac operating systems. No prior programming experience is required because the main focus will be on the anatomy of an application and working with Android Studio. Students will learn about the various file types and resources required to create applications and they will be provided with a general understanding of the code. Students will work on a guided project during the course resulting in their own music player, inspired by the popular Apps Spotify and Apple Music, that will play audio files downloaded to their phone.
Dates: February 25 to April 8 (Every Saturday for 7 weekends)
Ages: 10 – 15
Time: 1:30PM-4:30PM (w/ 20-minute snack break)
Tuition: $485
Location: Mason Campus Fairfax, Art & Design Building, Room 2002
All Spring classes and workshops have closed for registration. To learn more about our summer program and to register, click below.
Instructors: TBA
See Faculty Bios
CONTACT US
Mailing Address:
Mason Game and Technology Academy
Virginia Serious Game Institute
10900 University Blvd.,
Bull Run Hall Ste 147
Manassas, VA 20110
Phone: (703)993-7101
Email: MGTA Founding Director: Vera Lichtenberg, vlichten@gmu.edu
MGTA Admin Assistant: Nerissa Hart, shinterl@gmu.edu