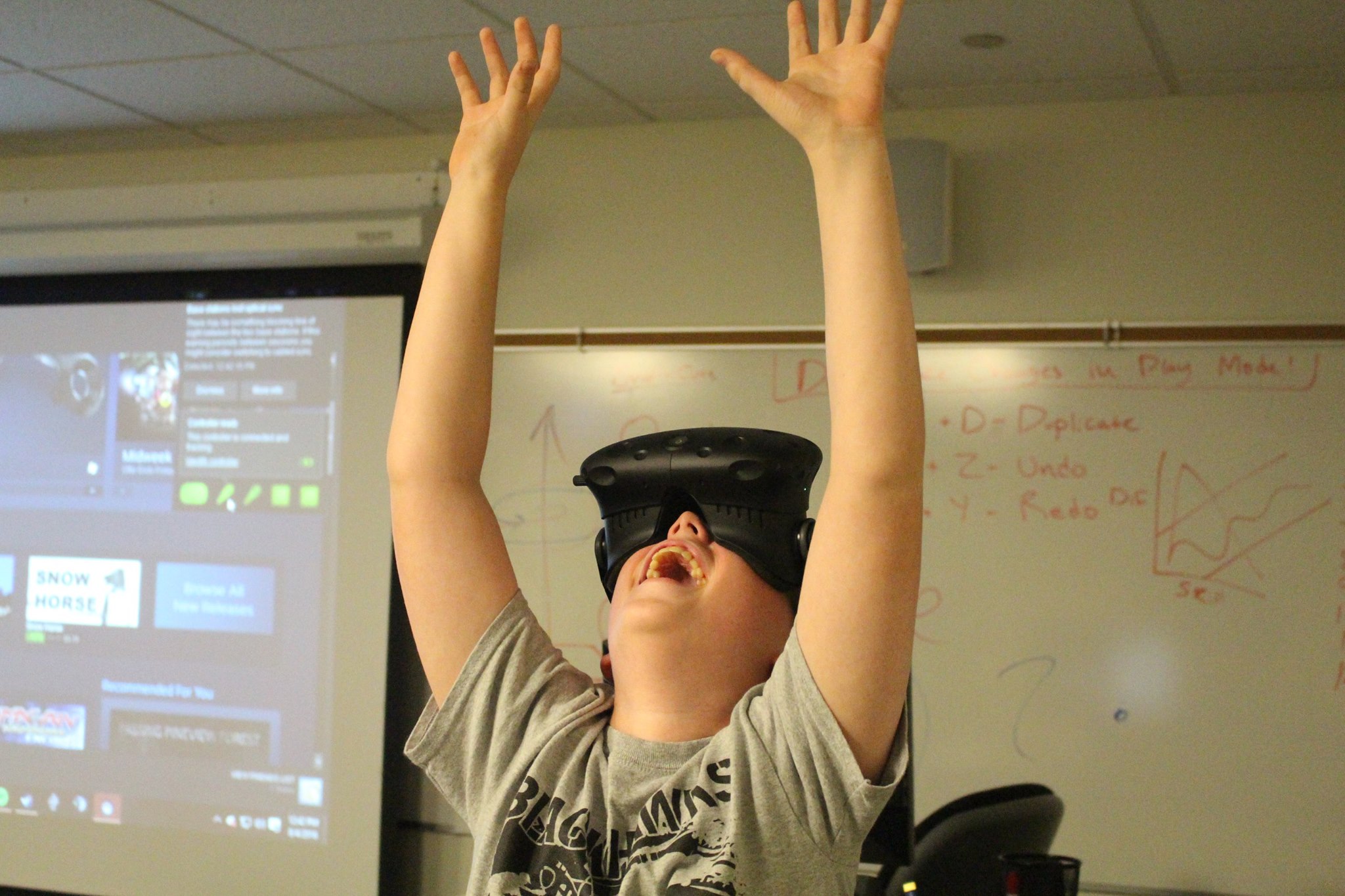 Intro to Virtual Reality Game Development
Students will be learning how to create their own virtual reality experience using mobile VR headsets and the HTC Vive. The class will focus on interactive media design, implementing these designs (minor programming/asset creation), and fully developing the virtual reality software for both the mobile VR headset and personal computer platform (HTC Vive). Students without a basic familiarity with programming in Unity will have a premade asset package provided so they can focus on designing in VR. Topics that will be covered: designing interactive experiences and games, the design challenges specific to VR, basic 3D modeling, environment design for VR, basic programming with C# in the Unity game engine (to extend the provided packages), and the differences between mobile and PC development. By the end of the class each student will have a VR project they made for both mobile VR headsets and one made for the HTC Vive.
Dates: February 25 to April 8 (Every Saturday for 7 weekends)
Ages: 12 – 15
Time: 1:30PM-4:30PM (w/ 20-minute snack break)
Tuition: $485
Location: Mason Campus Fairfax, Art & Design Building, Room 2001

All Spring classes and workshops have closed for registration. To learn more about our summer program and to register, click below.
Instructors: TBA
See Faculty Bios
CONTACT US
Mailing Address:
Mason Game and Technology Academy
Virginia Serious Game Institute
10900 University Blvd.,
Bull Run Hall Ste 147
Manassas, VA 20110
Phone: (703)993-7101
Email: MGTA Founding Director: Vera Lichtenberg, vlichten@gmu.edu
MGTA Admin Assistant: Nerissa Hart, shinterl@gmu.edu