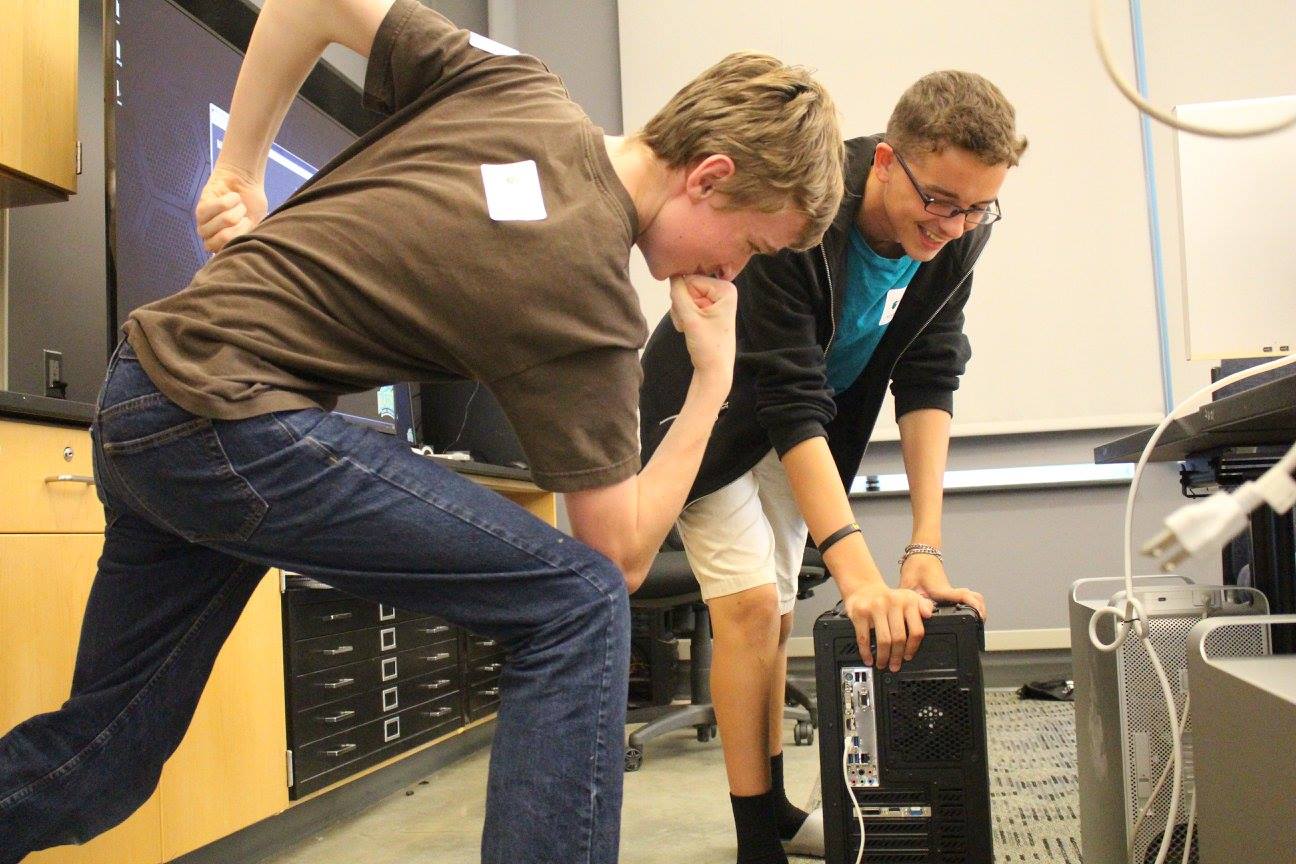 Introduction to Hardware Design:
Learn to Build Your Own Computer (3 Week Workshop)
Students will learn the fundamental structure of computer hardware. Whether a computer runs Windows, Mac, Linux, or other OS, all computers use the same hardware. This course will cover all the essential components of a computer system, their purpose and functions. Additional parts will also be discussed such as different cooling systems, graphics cards for gaming, and different peripheral options. Students will build a computer in class using our demo machines.
Additional class time may be scheduled individually with the instructor if a student is interested in building a custom computer. This additional time will allow the student and our teacher to design a custom computer for the student's needs. Whether they're working within a specific budget, or want to create the machine of their dreams, our teachers will help them design it and assist in guiding the student to build their computer.
Ages:  13 – 18
Time:  1:00PM – 5:00PM
Dates: May 5th, 12th, 19th
Location:  TBA
Tuition:  $255

Instructors: TBA
See Faculty Bios
CONTACT US
Mailing Address:
Mason Game and Technology Academy
Virginia Serious Game Institute
10900 University Blvd.,
Bull Run Hall Ste 147
Manassas, VA 20110
Phone: (703)993-7101
Email: MGTA Founding Director: Vera Lichtenberg, vlichten@gmu.edu
MGTA Admin Assistant: Nerissa Hart, shinterl@gmu.edu