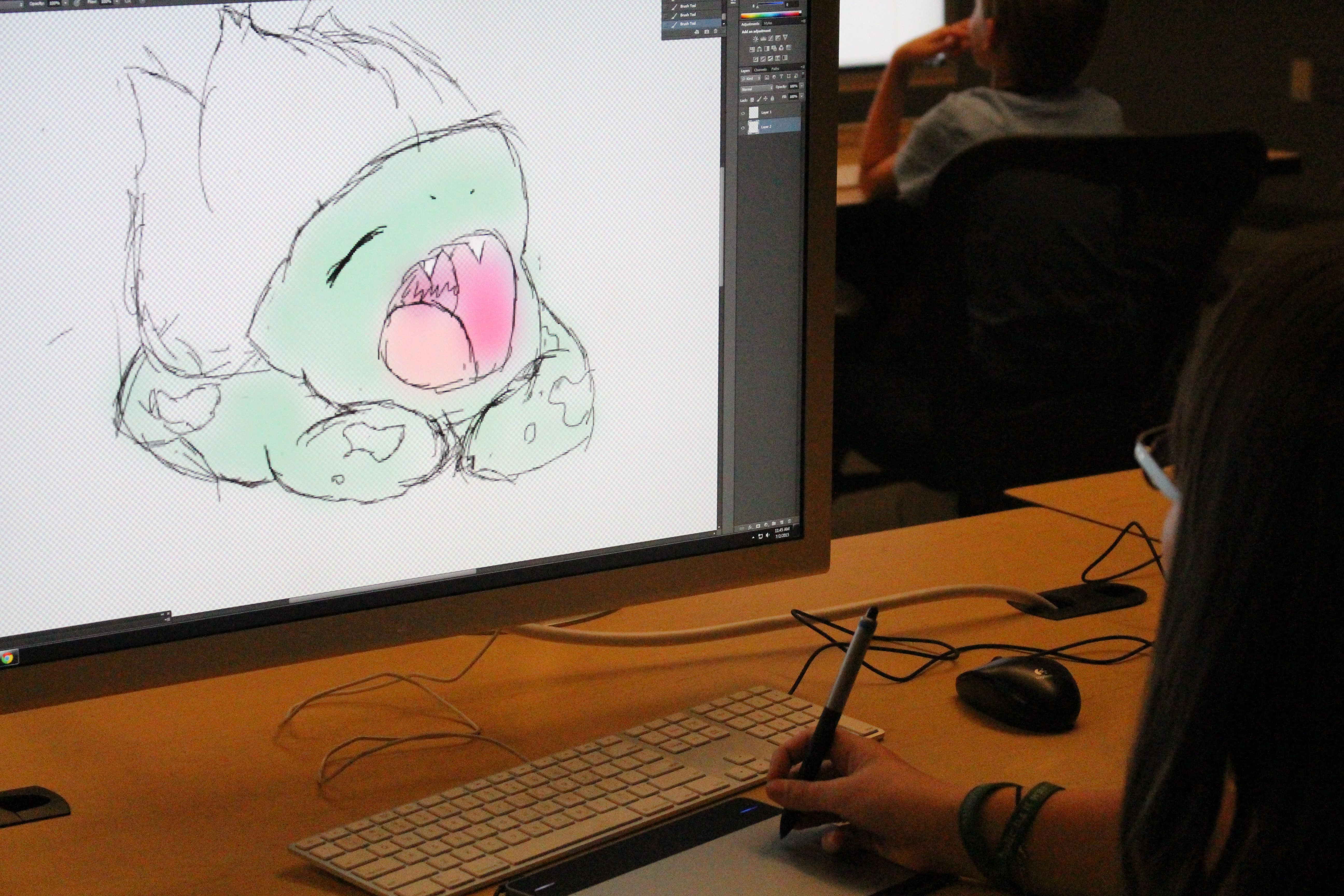 In this course, students will learn the role and responsibilities of digital artists in the game design field. Students will receive general and intermediary digital painting lessons using Photoshop and Wacom Digital drawing tablets. They will exercise their creativity and experiment with line art, coloring techniques, shading, and they will explore photo manipulation. Students will also learn the game studio tricks and shortcuts found in Photoshop CS6. They will have fun as they learn to recreate their favorite game characters, or create their very own!
Dates: February 26 to April 9 (Every Sunday for 7 weekends)
Ages: 9 – 13
Time: 1:30PM-4:30PM (w/ 20-minute snack break)
Tuition: $485
Location: Mason Campus Fairfax, Art & Design Building, Room 2001

All Spring classes and workshops have closed for registration. To learn more about our summer program and to register, click below.
Instructors: TBA
See Faculty Bios
CONTACT US
Mailing Address:
Mason Game and Technology Academy
Virginia Serious Game Institute
10900 University Blvd.,
Bull Run Hall Ste 147
Manassas, VA 20110
Phone: (703)993-7101
Email: MGTA Founding Director: Vera Lichtenberg, vlichten@gmu.edu
MGTA Admin Assistant: Nerissa Hart, shinterl@gmu.edu