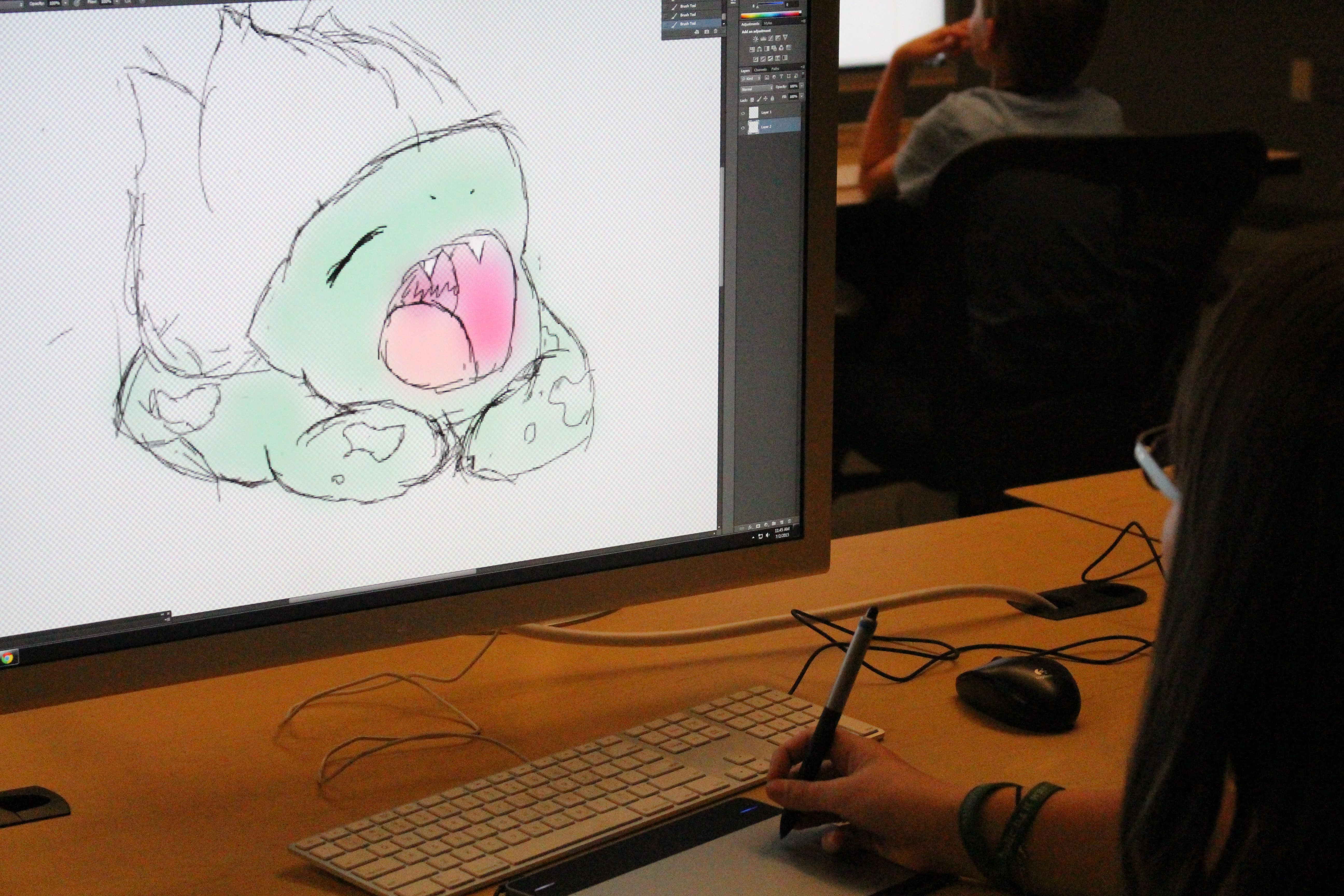 The Future of Digital Art:
Artificial Intelligence & Traditional Techniques
Students will receive general and intermediary digital painting lessons using Photoshop and Wacom Digital drawing tablets, including an introduction to drawing/painting using artificial intelligent machine-learning models.
Lessons include texturing, animation, landscaping, shading and coloring techniques, as well as traditional basics of visual art. Students will then learn digital art Photoshop studio tricks and techniques that can be used in game design, auto-cad, architecture, and sciences and medicine visualization. Students will also explore using AI machine-learning models to assist with creating original digital art.
By the end of the week, students will become efficient in creating quality works of digital art, skills applicable across many disciplines and professions.
*Lessons will be customized for experience and learning pace, so all students will be challenged.
Ages:  9 and up
Time:  10:00AM – 1:00PM
Dates: Feb. 24th, Mar. 3rd, 10th,17th, 24th, Apr. 7th, 14th
Location: TBA
Tuition:  $485


Instructors: TBA
See Faculty Bios
CONTACT US
Mailing Address:
Mason Game and Technology Academy
Virginia Serious Game Institute
10900 University Blvd.,
Bull Run Hall Ste 147
Manassas, VA 20110
Phone: (703)993-7101
Email: MGTA Founding Director: Vera Lichtenberg, vlichten@gmu.edu
MGTA Admin Assistant: Nerissa Hart, shinterl@gmu.edu